MANAGEMENT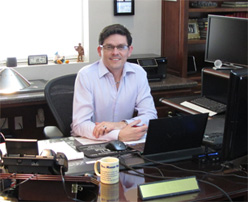 KERRY LOVVORN
President
Kerry@telkoinc.com
(256)259-1119
Kerry grew up in his father's fab shop eventually working in the fab shop after working in finance for a year. Kerry started TELKO in 1988 after the sale of his father's business in 1986. After working for two fabrication companies and having the passion to be a business owner, Kerry started TELKO Enterprises, Inc. at the age of 23.
Kerry has over 30 years' experience in the fabrication industry beginning as a painter and working to become a lead project manager by age 20. Kerry designed and implemented a scheduling process that enables TELKO to oversee every aspect of a project and keeping schedules on time. Kerry believes in providing a structured process allowing members of the TELKO team to provide the highest degree of customer service.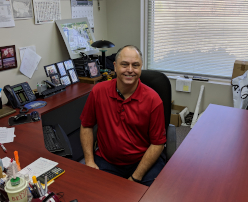 HOWARD REEVES
Operations Manager
Howard@telkoinc.com
(256)259-1119 ext. 120
Howard began his tenure at TELKO in 2000 as Plant Manager and is currently Operations' Manager. Howard is responsible for the day to day operations of TELKO Enterprises, Inc. and works to ensure all projects are on schedule to meet the needs of our clients.
Howard has a diverse background in steel fabrication from material handling equipment to fabrication of structural steel. Howard has over 25 years' experience in the fabrication industry, 16 of those years in management. Howard holds a degree in Business Management from Northeast College.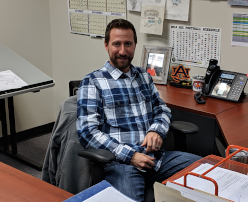 Shane Cloud
Project Manager
Shane@telkoinc.com
(256)259-1119 ext. 126
Shane is a project manager with extensive structural steel knowledge and management skills, and has worked over 14 years in the design and fabrication of structural steel.
Shane joined TELKO in 2006 and is responsible for the coordination of client projects ensuring schedules are on track and assist clients with questions and field calls. Shane's organization skills and team oriented work ethic helps ensures our clients deliveries are in order and on time.
ESTIMATING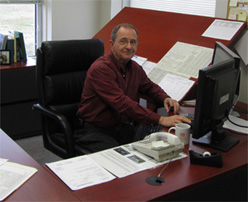 Vic Allen
Estimator
Vic@telkoinc.com
(256)259-1119 ext. 125
Vic came to TELKO in 2001 and has a background of 17 years in the Pulp and Paper Industry and has been working for the last 23 years in the Design and Fabrication of Mechanical Equipment as well as Design, Fabrication and Installation of Structural Steel. Vic has had the opportunity to work internationally in these fields and has a diverse background in construction projects.
Vic holds a degree from Gadsden State College in Mechanical Design. His responsibilities have included Mechanical Designer, Draftsman, Fabrication Plant Manager, and Director of Operations for an equipment design and fabrication company. Vic began his career at TELKO in as production control coordinator and has been a Structural Steel Estimator since 2002.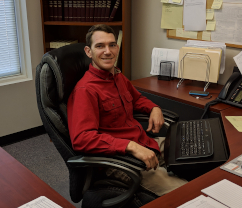 Matt Gilbert
Estimator
matt.gilbert@telkoinc.com
(256)259-1119 ext. 105
Matt got his start in the steel industry as a young man spending school breaks working for his father's steel erection company in Huntsville, Alabama. After graduating from Scottsboro High School in 2006, he went to work full time for his father becoming a crew leader at the age of 19. He spent the following years gaining field experience in steel erection, equipment operation and job site management in what was then the fastest growing city in America. In 2010, feeling the need for a change, he left the steel industry and went to work in the automotive sales industry where he would spend the next 8 years learning the ins and outs of automotive, tractor and farm equipment sales and gaining valuable experience working one-on one with consumers.
Matt started at TELKO in January of 2018 as an estimator where he has combined his experience in steel erection, sales and his attention to detail to provide accurate estimates paired with competitive pricing in his strive to ensure complete satisfaction among TELKO's valued clients.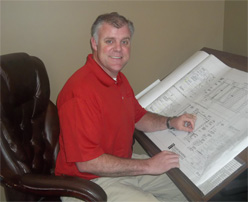 John Long
Sales Consultant
John@telkoinc.com
(256)677-2225
John has over 23 years in the Construction and Fabrication Industry. John became a sales consultant for TELKO in 2010.
John's customer service attitude assists our clients in procuring precise estimates to ensure our clients receive competitive pricing to meet their needs.
Detailing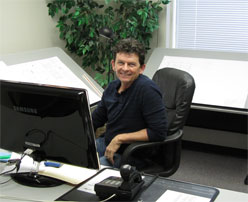 Randy Lovvorn
Detailing Manager
Randy@telkoinc.com
(256)259-1119 ext. 131
Randy got his start in the steel fabrication business as a young man working in his father's various steel related businesses. First in a structural steel fabrication company and later in a material handling products business.
Randy has over 25 years in the steel fabrication industry ranging from shop production, supervision, and detailing of shop drawings . Randy began his employment with TELKO in 2001 as a Steel Detailing Checker and has since held the position of Detailing Manager.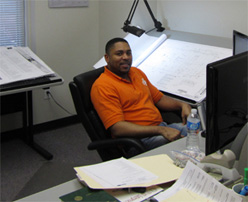 Dolan Johnson
Detailer
Dolan@telkoinc.com
(256)259-1119 ext. 130
Dolan began his detailing career as a draftsman for a leading steel joist manufacturer. Since then he has accumulated over 14 years' experience in other facets of computer aided design such as civil, mechanical, and structural design.
Dolan joined the TELKO team in 2000, starting in the estimating department then moving into the engineering department in 2001.
Office Administration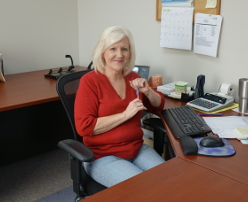 Cathy Bandelow
Book Keeper
(256)259-1119 ext. 110
Cathy@telkoinc.com
Cathy maintains the accounting aspects for TELKO Enterprises. Cathy oversees accounts payable, accounts recievable, and other functions related to accounting for TELKO.
Prior to joining TELKO, Cathy worked for 3 years in her field in the private sector. Preceeding the accounting field, Cathy worked in banking, combining over 20 years' experience in the finacial industry.Cathy attended Elgin Community College, American Institute of Banking, and University of Pheonix. Cathy holds a Bachelor of Science degree in Business Administration.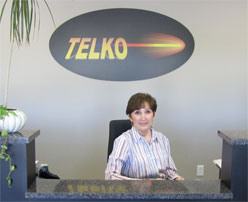 Cindy Cook
Receptionist
(256)259-1119 ext. 101
Cindy@telkoinc.com
Cindy joined TELKO in 1997 as Administrative Assistant. She has assisted in maintaining the overall needs of the office assisting project managers and estimators. Cindy attended Northeast Alabama Community College and prior to joining TELKO worked as office manager for a local dentist office.
Production Staff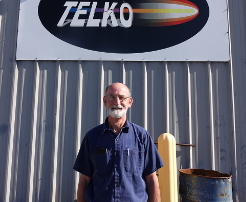 Lloyd Cloud
Facilities/Safety Manager
(256)259-1119 ext. 145
Lloyd@telkoinc.com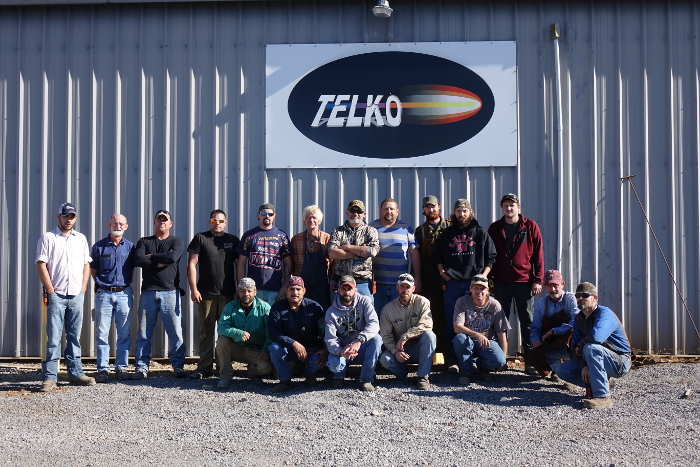 Since 1988, we have provided quality structural steel elements that are right for the job. Our passion starts with a near obsession with precision - to your standards as well as our own.
Our professional staff uses state of the art computer aided design which assures you that those structural steel elements you have ordered are just right for the job you are completing.
This combination of expertise and technology allows us to provide the highest level of quality and service in the most cost-effective manner possible, while maintaining a level of perfection and the sense of workmanship you expect.